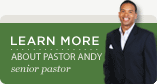 Preview WOCC
Future Visitors
Current Series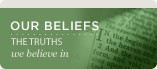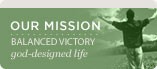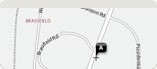 Guest Services
WHAT SHOULD I EXPECT?
World Overcomers is not your typical North Carolina church. Our service is dynamic and uplifting from beginning to end. The Worship is contemporary. The Word is living and active (click to view a message). And the experience is one you will surely remember. Be our guest! We'd love to have you!

WHAT DO YOU HAVE FOR KIDS?
World Overcomers has ministry for kids of all ages. Overcomer Kids is our children's ministry provided for children ages 6 months to 5 years old and students in K-5th grades. Do you have a child in grades 6-12? Bring them on Wednesday nights to ONEL1FE for a life-changing experience created especially for teenagers.

WHERE ARE YOU LOCATED?
World Overcomers is located at 2933 South Miami Boulevard at the intersection of TW Alexander and Miami Boulevard in Research Triangle Park/Durham, North Carolina. We share the parking lot with the Sheetz service station. Get a Google Map

WHAT TIME SHOULD I ARRIVE FOR SERVICE?
We have three services on Sunday: 8 am, 10 am and 12:30 pm; and one service on Wednesdays at 7:00 pm. It's a good idea to arrive at least 15 minutes early for each service so that you get a good parking space and of course, a good seat.

WHAT SHOULD I WEAR?
Whatever your style, we want you to feel right at home, so come as you are.

WHERE SHOULD I PARK?
When you arrive, you will notice that World Overcomers shares a parking lot with several businesses in the Lincoln Park West office park. Feel free to park in any of the spaces that are not designated as special or no parking areas. Feel free to ask any of our Traffic Attendants for help.

QUESTIONS?
If you have questions about worship service at World Overcomers, email us at . You may also contact us during office hours at 866-956-WOCC(9622). Our office is open 9am-5pm Tuesday through Friday.